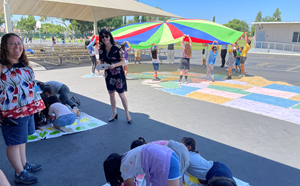 Once a month Faylane has instituted an attendance incentive. Each final Friday of the month, kids who are at school, daily for that period of time get to choose an activity for 30 minutes, Activities are generally outside of our "usual."Parachutes, T…
Principal's Message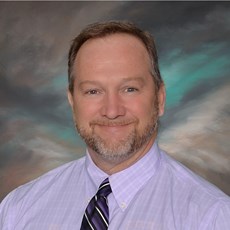 We re-started the 2020-21 year with 100% Remote Learning. There had been rumors of In-Person restart based on O.C. health "colors." Rating systems changed, and new T.K./ Kinder students started the year… virtually!
We kept talking schools reopening; 1st before Halloween; then before Thanksgiving; next before Christmas; maybe after the new year? I don't believe anyone thought that our start would be in March 2021, a full year after 2020 school closures.
What did we learn? We learned elbow bumps, virtual hugs, masking, distancing, shelter at home, postal food, state and federal edicts, restlessness, fear, sorrow, diet, exercise, eating a lot, friends, family, appreciation, hope, Internet, apps, AND ZOOM! Parents learned how to be teachers, teachers/ parents/ students learned to use technology, and we awaited better, safer days. We learned that school In-Person was a good goal, a lofty goal: We longed for it as we longed for more normal life, as we dealt with tragedy and loss, as we desired to eat at a restaurant, hug a friend, have our smile displayed in a photo... or even in person. We learned that school AT SCHOOL was better for most (not ALL but MOST). We learned that teachers at school were better for ALL (teachers especially). We found that Internet bandwith was a thing. Faylane teachers discovered… it is VERY complicated to Room and Zoom at the same time, and they tackled the complexity in the line of the many other issues faced (with heroism). I feel that I worked with the heroes of the last year, who supported the now heroes of their own friends and families this year. Community was deepened as we labored together for the Faylane good. There is yet labor ahead. 
Sixth grade falcons, I salute you. You returned (most of you), survived COVID-19, lasted out a year (or more) at home, found your way to the age of vaccination dropping your own age (lucky you- ouch!) You will promote to 7th grade with the hope of people present in school in your future. Last year's promotion students became quarantined class. You present us the class vaccinated and… set free?! In what could be described as a difficult, tumultuous and bewildering time, you have been champions, heroes among the heroes around you! I applaud you: Here's to hope for better days ahead!!!
Mr. Ingalls
Our School
Welcome Faylane Falcons!
We are excited for a new school year which will lead to new academic and personal skills for our 530 scholars. The academic excellence of our scholars was recognized recently as Faylane Elementary School was named a 2018 California Distinguished School, an elite honor for the state's most successful public schools. Faylane was also recognized on the 2018 California Honor Roll for high achievement in student success, reduction in achievement gaps, and high college readiness in students.  
The outstanding programs and opportunities that contribute to our school's success include: 
1:1 computer to student ratio with a full-time technology specialist; students use Chromebooks and iPads each day to enhance learning and gain technology skills
Before and after school coding, robotics and STEM classes teach students important skills to thrive in the 21st century
Before and after school academic intervention which provides students with extra support in English and math and is offered by our amazing teachers
The Disney Musicals in Schools Production which gives students an opportunity to perform some of their favorite Disney fairy tales

Boys and Girls Club provides second through sixth grade students with homework help and other fun engaging activities in art and athletics

College and Career Mentoring pairs sixth grade students with a college mentor who provides academic and personal support and serves as a positive role model
Our popular soccer tournaments occur during recess and lunch and are led by students and parent volunteers 
Popular choral, band and orchestra programs bring out the inner musicians of our students
Social-emotional support and mental health resources with school psychologist, speech therapist and counselor

Our online programs are helpful, giving students access to online resources that will help them stay on track in school.  These programs include MobyMax, SeeSaw, and Read Live/Read Naturally.

The PAL Program is a service oriented leadership group at the upper grade level which volunteers in the community and plans service events at school

Our Anti-Bullying Program, K.I.K (Kind is Kool) Bullying 4 Happiness, helps promote kindness and fosters a positive school culture

Dedicated PTA plans organizes fundraising efforts, plans fun events at school and helps make field trips possible for all students
At Faylane, we celebrate our students for their many accomplishments with athletic awards, monthly character awards, trimester awards for attendance and reading, Principal's award and the Honor Roll.  
Faylane's parental involvement is out of this world with the high levels of attendance in our parent classes! Our campus offers classes such as the 40 Developmental Assets of Education, the 10 Commandments of Education, Latino Literacy, Drug Awareness Education and Communication With Your Child in a Tech-Driven World.  Our success is due in large part to the high engagement of our parent volunteers.   
We look forward to another successful school year.  Do not hesitate to stop by our office with any questions or concerns!