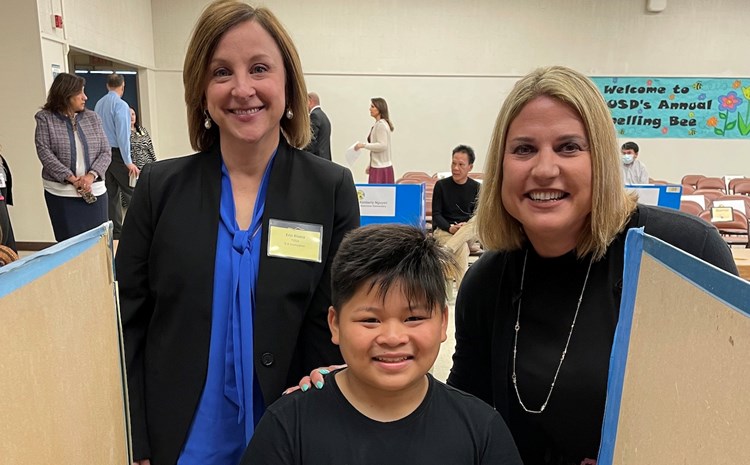 VINCENT BUI represented our school in the 2022 GGUSD Spelling Bee
He earned third place along with 4 other students who went out on his word as well. COMPETE Vincent did: He stayed in rounds until the last 6 among 45 elementary schools were left. Since I have been the principal, Faylane has never gone so far. We are so proud! Go Vincent, the sky's the limit!
Mr. Ingalls
In the photo; Vincent Bui just about to begin the Bee; current Faylane MTSS TOSA Erin Rivera and Former Faylane 4th Grade Teacher now MTSS TOSA Lisa Chips.